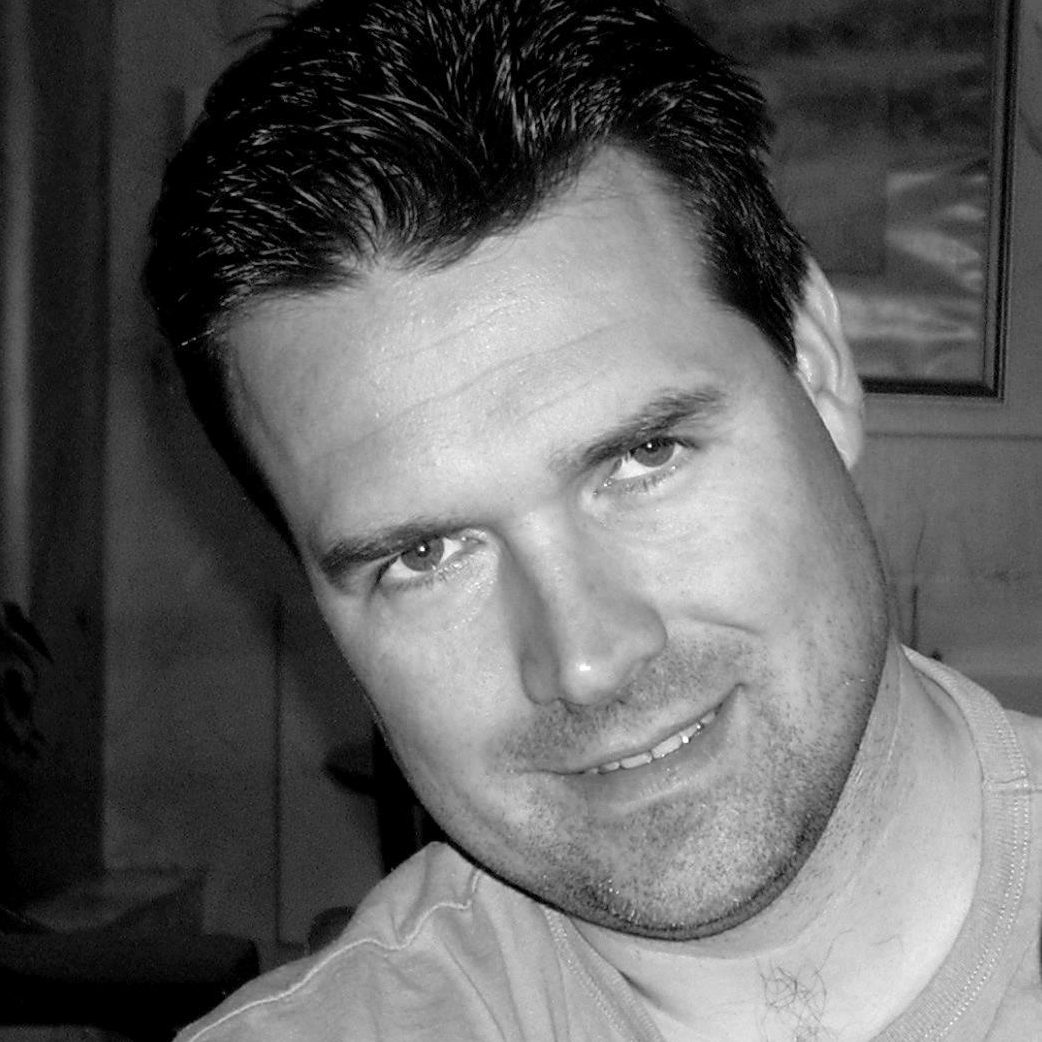 – Founder/Creator/Writer/Producer –
Grant Andersen, founder of JumpMediaGroup and JMG Stories, is a creator by nature, a storyteller and an entrepreneur by profession. 25 years of building network organizations and working with large projects for both Norwegian and International clients is his foundation for venturing into the film- and TV-business.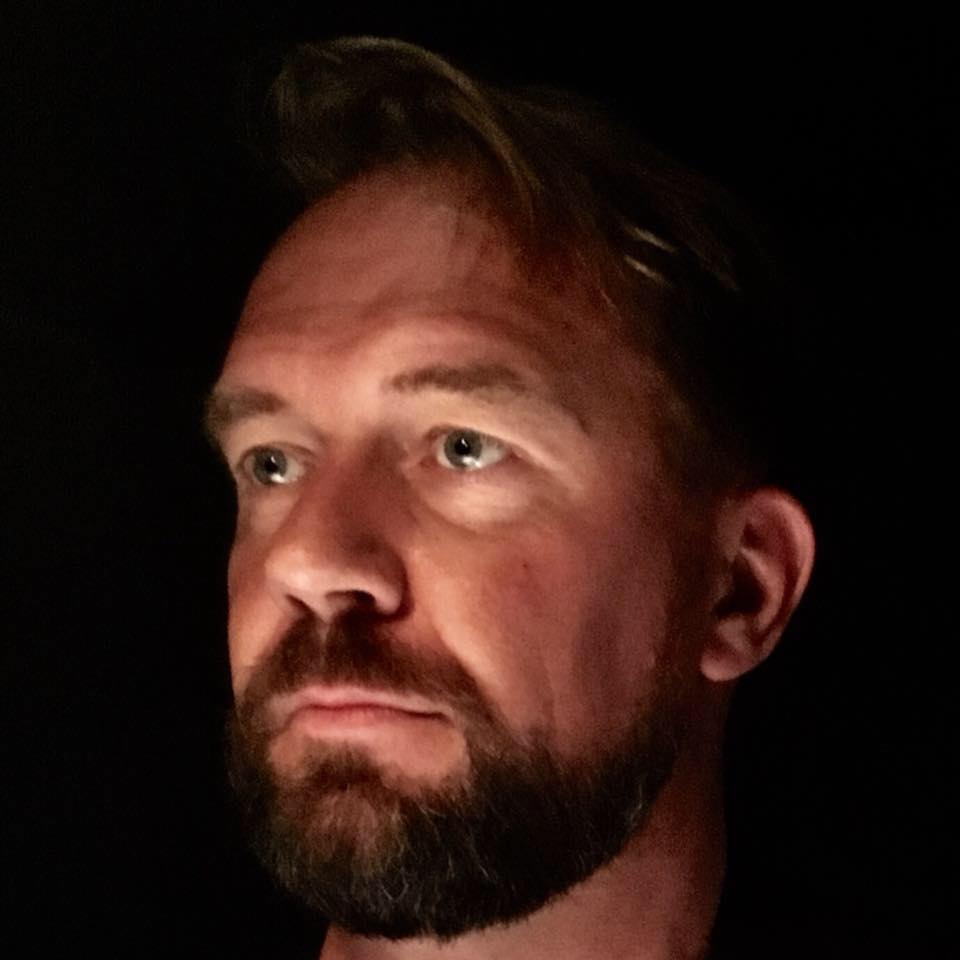 – Chairman of the board/Producer –
Based in Sandefjord, Norway, Dag is the very epitomy of the Cultured Man.
A musical prodigy, with a degree as concert pianist to prove it, he offers cultural nous and perspective. Over the last 25 years, Dag has produced hundreds of cultural events for stages all around Norway and several European
countries. His input in the development of our projects is unerring.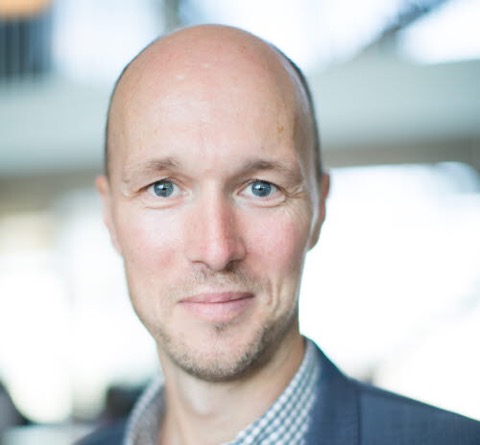 – Member of board/finance –
Gunnar Mørne, post graduate research degree in economics from University of Bergen, Norway 1999. Started working with technology in the baby years of the Internet, and has stayed with tech and larger international players ever since. Spends most of his time these days improving and inspiring new tech-based healthcare solutions for the Scandinavian market.
Plays: the trumpet.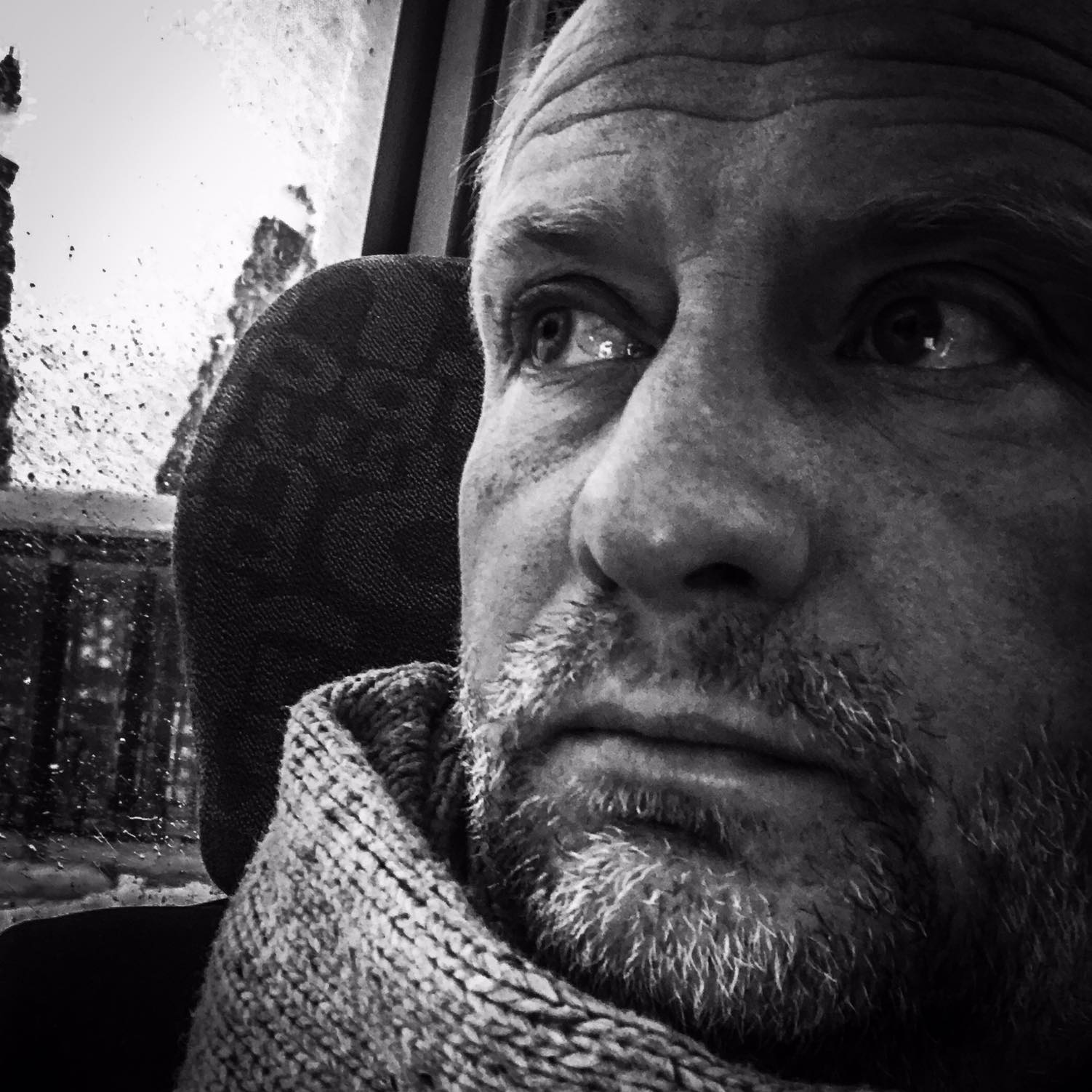 Richard brings a wealth of experience from the TV-industry, with more than 20 years working for TVNorge and Discovery Networks in various management positions. He has been an integral part of the process which has seen TVNorge become Norway's first choice for comedy. Richard knows what works and we are lucky to draw on his expertise in Media Management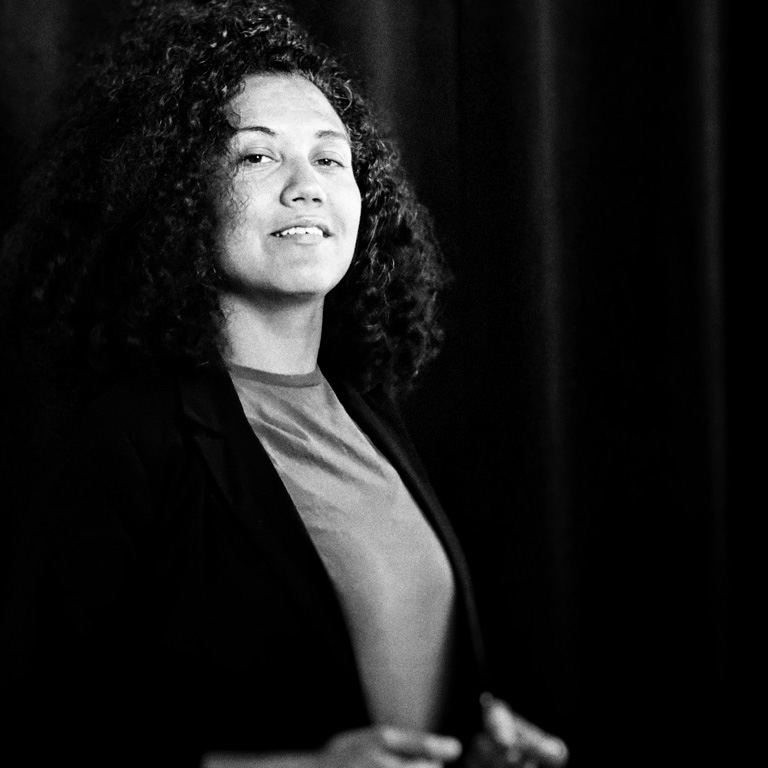 Alicia is an experienced film-professional, with more than a decade of being part of both Norwegian and international film and series-production. She teaches film-making, directs and handles casting, and has worked on many of the most famous projects coming out of Norway.
Soft spoken and insisting, she has a way of bringing the best out of actors and we are thrilled to be working with her.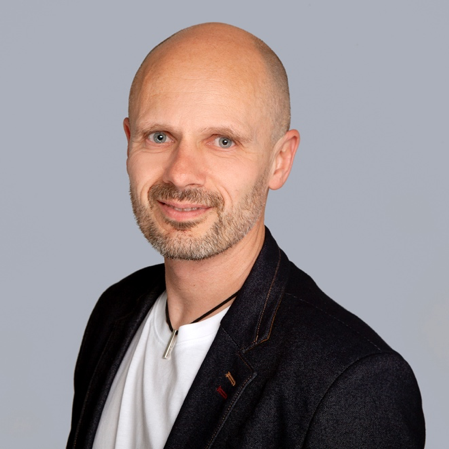 Frode is based in Larvik and has a degree in marketing. He has been Event Manager of the most successful women's handball club in Norway. In 2011 he debuted as a published writer with the crime novel «The Secret (Hemmeligheten). He has since published several crime novels. As of 2019, he is a full-time author and has published his first children's book called «Tåkedis», the first in the series called «Mot og mysterier», developed with TV-celebrity and former professional cyclist Dag Otto Lauritzen
Photo: Fotograf Sturlason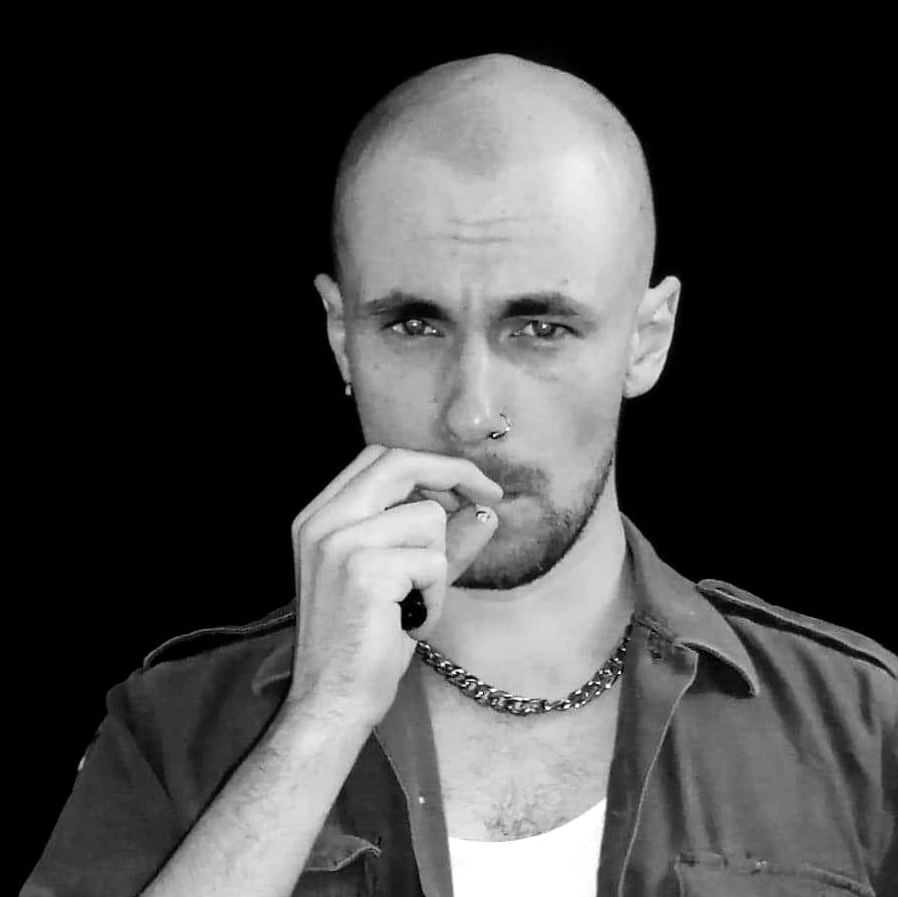 Laine Slater has lived in Kent, England all his life, and will continue to until he is discovered by the authorities. The majority of his work is set in Kent and the surrounding areas. He has recently finished a Creative Writing BA at Canterbury Christ Church University. Laine has had some success with several play scripts and television scripts being longlisted and/or shortlisted. He believes this shows his overwhelming mediocrity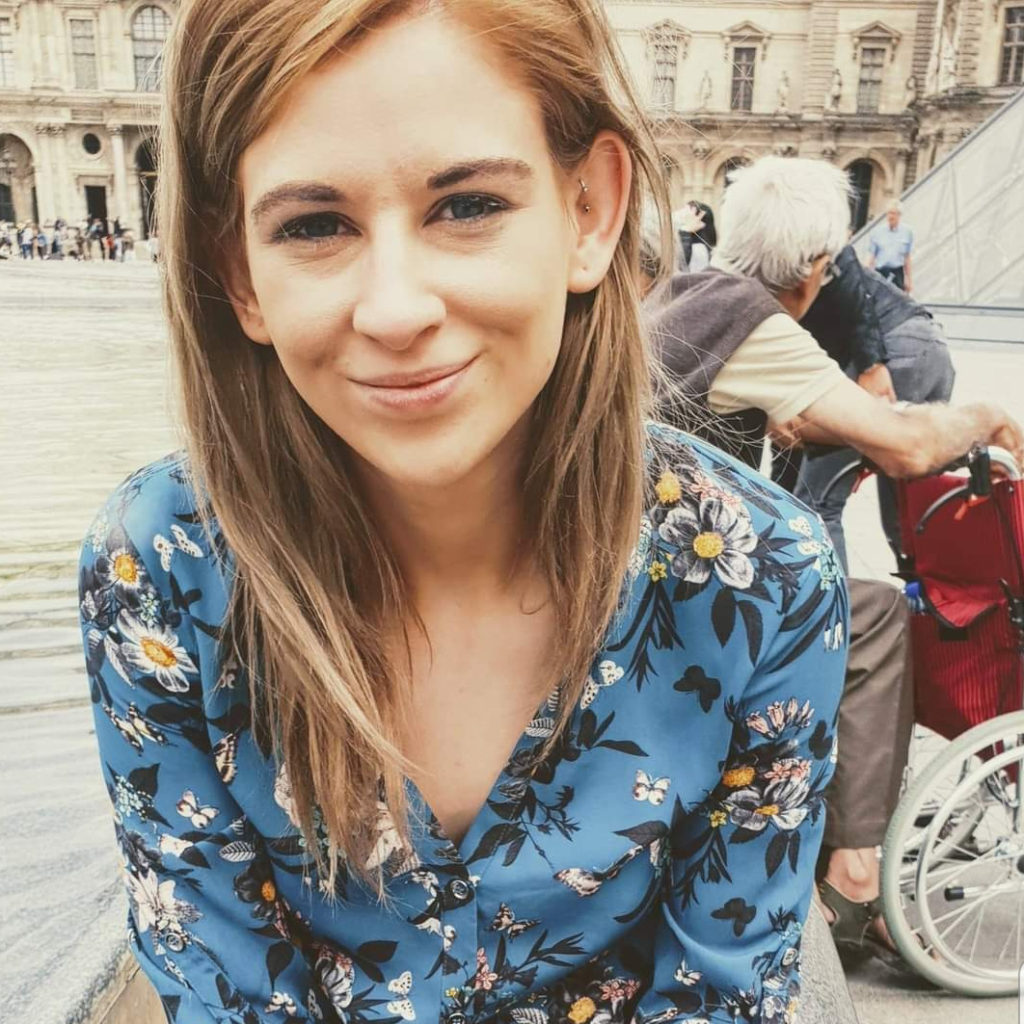 Emily O'Hara is a writer specialising in screen, stage and comedy writing. Born and raised in Bristol, she moved to the depths of Somerset three years ago in an attempt to avoid other people. She graduated with a 2:1 in Professional and Creative writing from the University of the West of England in 2019 and has spent her time since writing articles for magazines and stage plays, along with trying to convince people to pay her for doing so. In 2020 Emily was hired by JMG Stories to write their thrilling new drama, Proxy.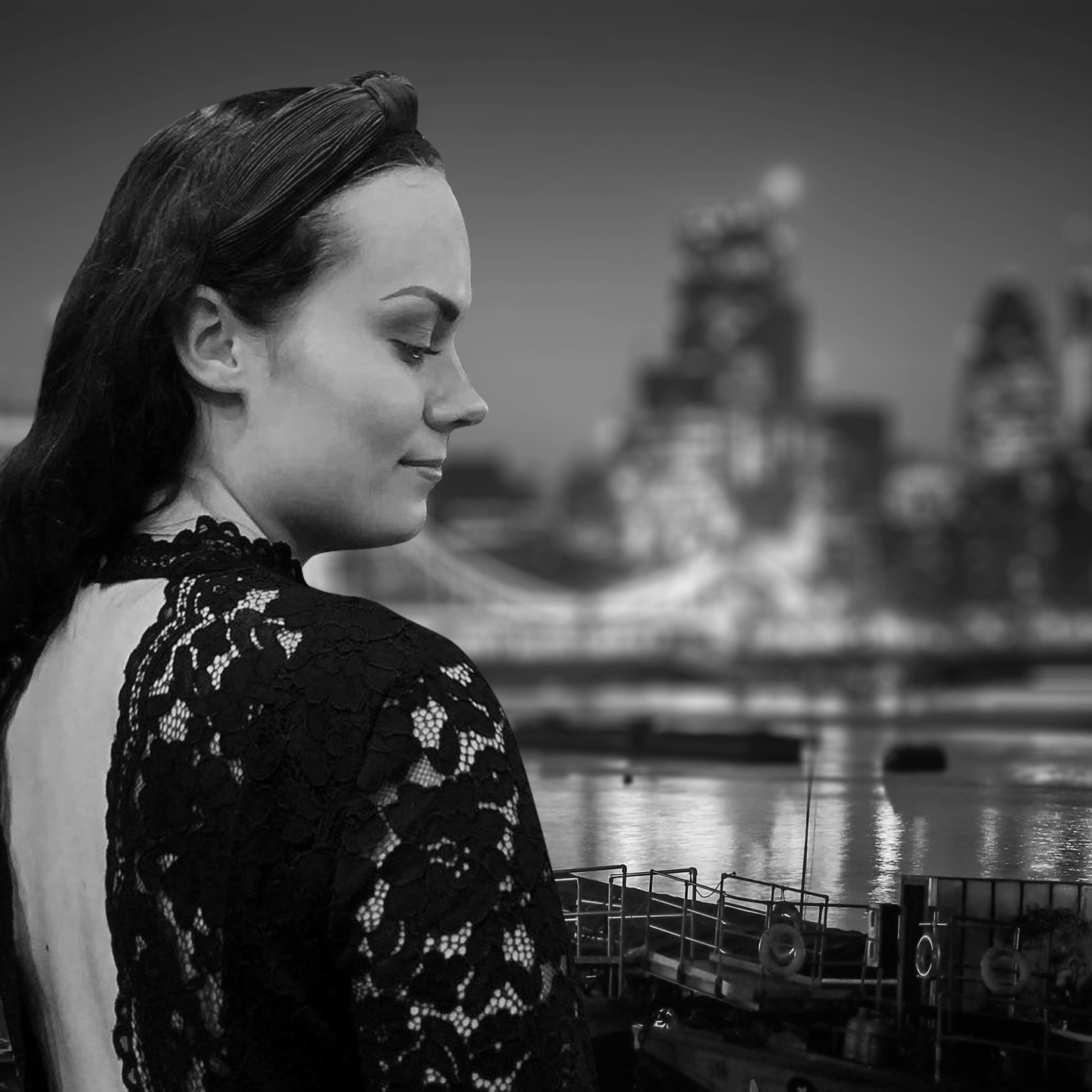 – London dept/Script editor –
A born filmbuff, Mathea followed her passion and graduated from King's College with a Bachelor with Hons in English Litterature and Film.
With an eclectic taste, ranging from satirical, superhero-gorefest in «The Boys» to brutal socio-realism in the bleak suburbs of Edinburg i 90's cult-movie Trainspotting, Mathea writes our treatments, edits our scripts and manage our online and SoMe-presence.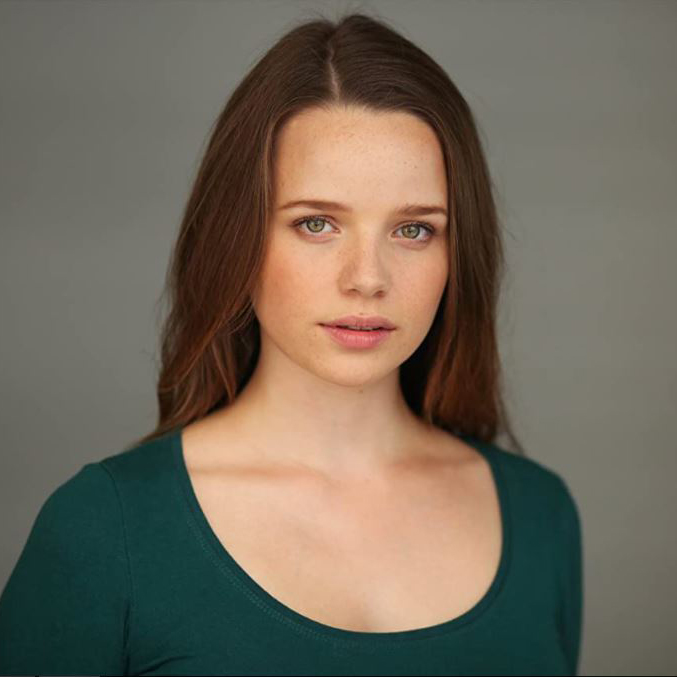 Emilie is a multitalented writing and acting talent. She hails from Bergen but is now travelling between London and Norway. Educated in London, England, she combines the best of Norwegian and British tradition in her scripts. She brings credibility and truthfullness to our younger dramaseries and has shown great ability in bringing our characters and stories to life.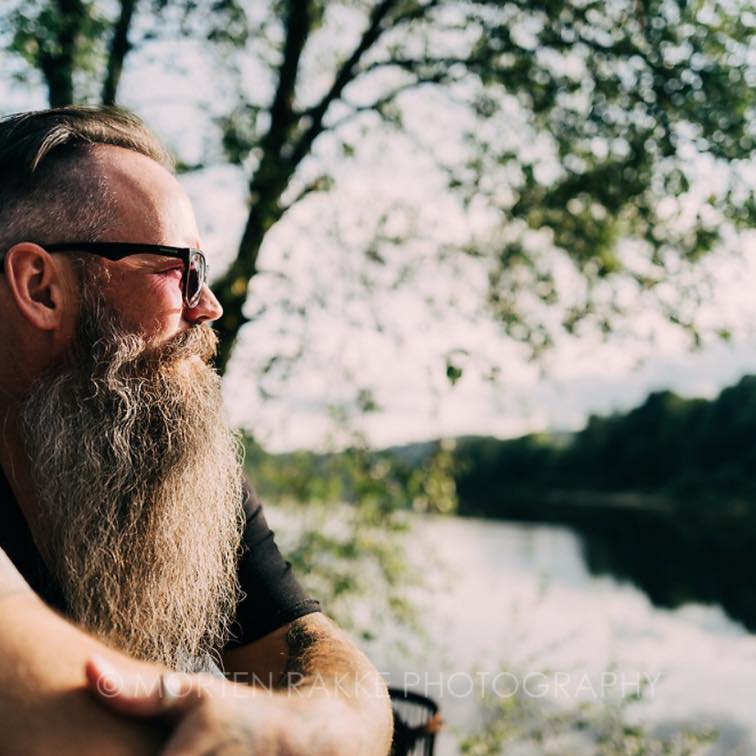 A masterful visual artist, who has been with JumpMediaGroup since the beginning, 20 years ago. His expertise ranges from graphical design, via webdesign to photography and film. Arve has been the steady and creative force behind designs for Manchester United, The Telegraph, The Guardian, Oslo Airport and many, many other of our projects.
Photo: Morten Rakke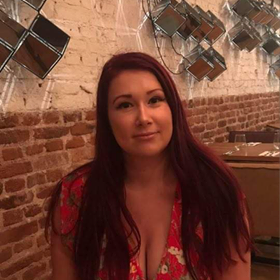 Rebecca Sandeman is a fiction, play and screenwriter currently living around the general region of Europe. She was pleased to receive a BA and MA in English and Creative Writing from the University of Sheffield, also acquiring a husband in the process (not included in tuition fees). Rebecca loves Magical Realism, Roberto Bolaño, Bakewell tarts and the entire discography of Little Mix. She is currently working with JMG Stories on crime comedy-drama Carlos Pizza.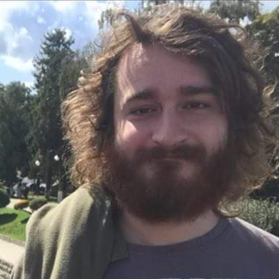 Samuel Kendall is a scriptwriter, fiction writer and poet moving around Europe as much as his new Brexit-limiting passport will allow. He completed a BA (English & History) and MA (English & Creative Writing) at The University of Sheffield, following which he received The Angela Carter Prize in Creative Writing. His writing is influenced by an appropriately ceaseless obsession with Samuel Beckett and Ann Quin, alongside a love of puppetry, detective games and The Decalogue. He is currently writing Carlos Pizza with JMG Stories.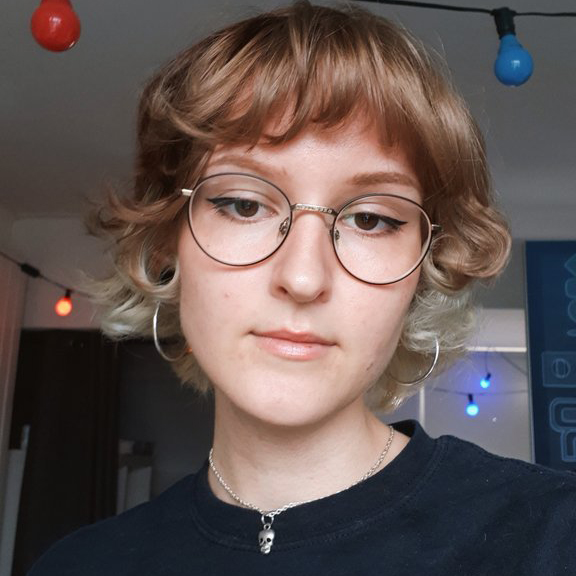 Following in the footsteps of the Dutch masters, Roni is our young, supertalented house illustrator. Based in Den Helder, Holland, her creative pen has helped our characters come to life right before our eyes, and she consistently amazes us with fantastic artwork and her ability to translate our flawed descriptions into true art.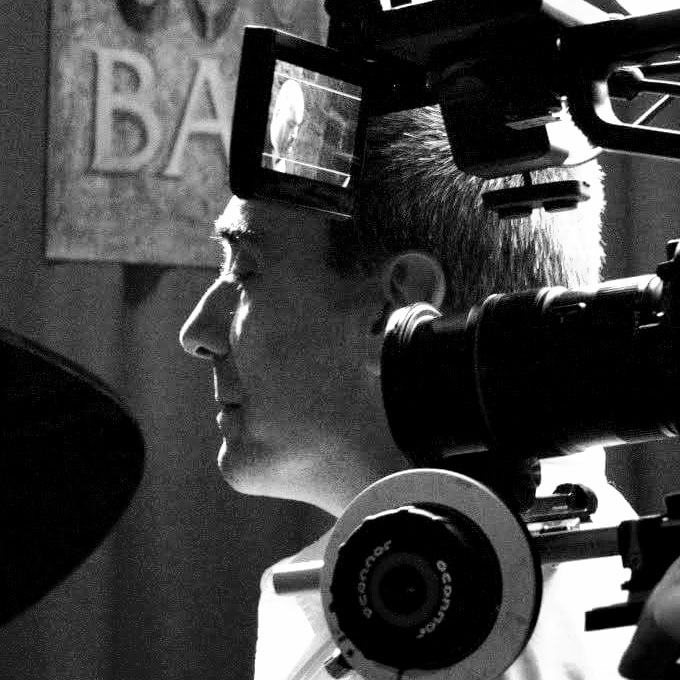 – Producer, Director, Writer –
In Italy it always pays off to «know a guy», and we really know the best of them.
Franco has worked for years with various Italian TV companies, producing and directing unscripted content. He has also written, co-produced and directed short movies, documentaries and booktrailers. He writes feature films and TV series projects. In short, he is one of us. Franco is involved in our massive historical project The Scandinavian Society. And remember, if you are in Italy and need help; we know a guy.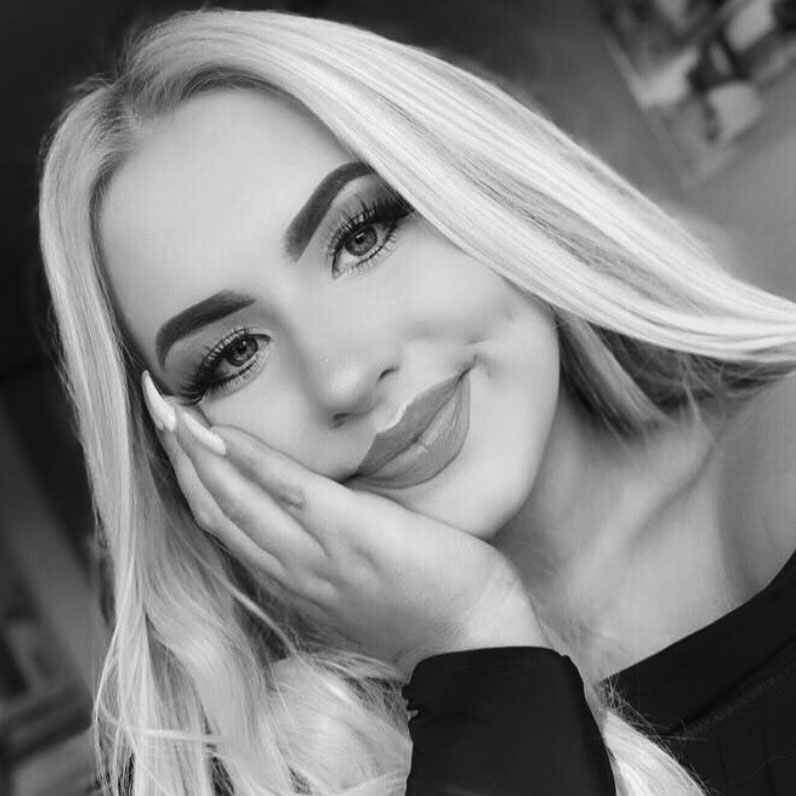 Alice Holt is a film fanatic who graduated in 2020 with a First Class Honours Degree in Film Practice(BA). Her interests in the creative industry begun at a young age where she attended theatre school. From being in front of the camera, Alice later realised her real passion was behind it. Specialising in scriptwriting, she hopes to make a long and successful career out of something she truly loves. Alice enjoys taking on any genre and bringing characters to life through her scripts.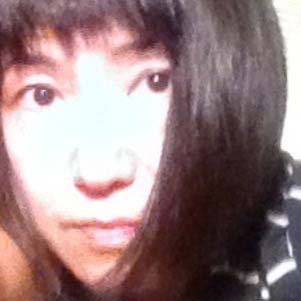 Fukiko Yoshida has BA in literature (Drama Scripts), MA in Languages (Cross-Cultural / Inter-Language communications). Started early career after the first degree as a script writer for several Japanese local radio stations. Has been a Cross-Cultural communications specialist for more than 20 years. First as a lecturer in Academic / vocational institutions and later in coordination roles in the motorsports / automotive industry within multicultural and bilingual environment internationally.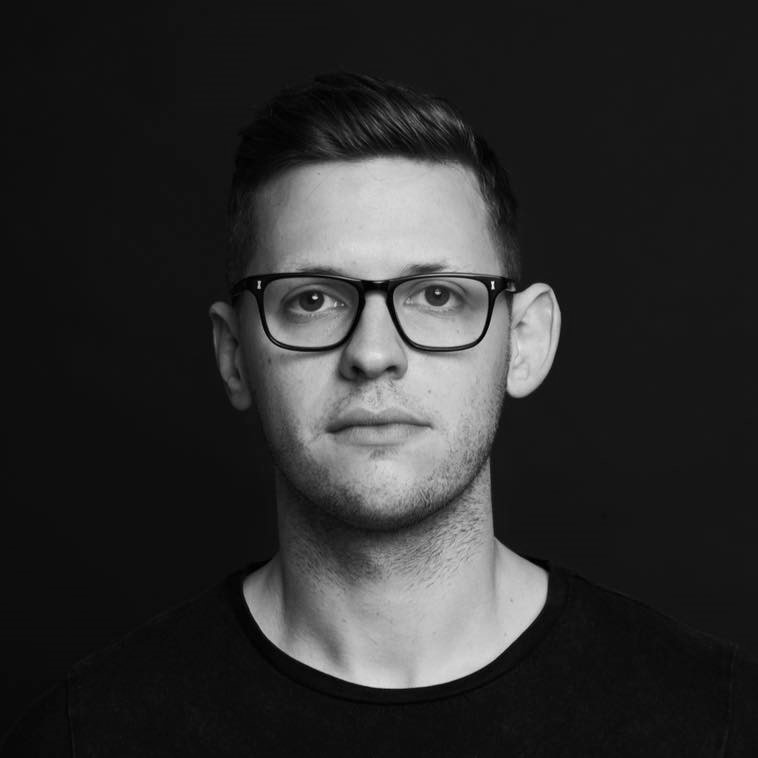 Solomon is a scriptwriter with a passion for fiction that explores dystopian, satirical or surreal themes. He loves telling stories that centre around quirky, relatable or absurd characters and that tackle contemporary issues or bold conceptual ideas. If it can be set in space, that's better still! Solomon is also an experienced journalist and content strategist, with extensive experience working with some of the world's largest B2B brands.
For fans of: Flowers, Brass Eye, Bojack Horseman, Death of Stalin, Jojo Rabbit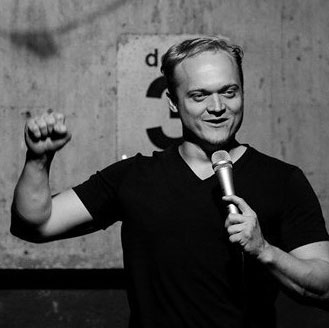 Luke is a comedian and comedy writer with extensive experience writing scripts and developing television. He started as a digital scriptwriter before working his way into TV as an Associate Producer for The AllTime Greatest Clipshow (he wasn't in charge of the name). He has since worked as a writer and AP on a number of other TV and digital projects.
Before the world turned into a virus-ridden hellscape he did stand up in the evenings, and hopes to get back to yelling dick jokes in pub basements as soon as he can. 
He doesn't sleep enough.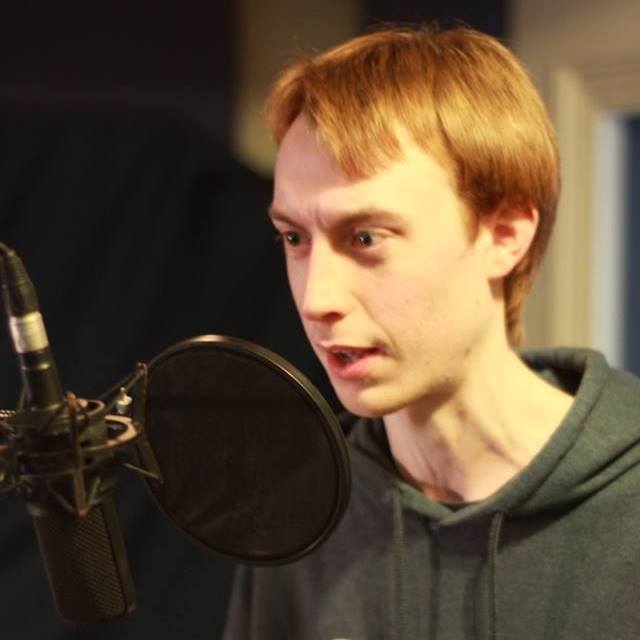 Alex Lynch is a writer, producer and performer in comedy and drama. Born and raised in Brighton and now surviving in London, he has worked in audio and telly production and development for almost a decade in a variety of different roles having initially opted for the route of unpaid work and internships over university.
As a writer, Alex took his internship horror stories and poured them into his BBC Radio 4 comedy series, 'Expenses Only', which he had commissioned when he was 23. He is also part of the award-winning writing team on Prix-Europa award nominated podcast sitcom, 'Wooden Overcoats'.
In the last few years, Alex has written sketches for BBC TV, commercials for Picturehouse cinemas, scripts for several podcasts, and stacks of copywriting for websites.
JMG Stories, Rekkeviks gate 1, NO-3260 Larvik